Pre-Owned Chevrolet Tahoe in Gallup, NM
Chevrolet Tahoe Deals in Gallup, NM
If you're hunting for a recent model Chevrolet Tahoe for sale, come speak with a representative at the Amigo Chevrolet dealership. Our premier Chevrolet dealership is located on 2nd street near Gallup Lumber, and our inventory of pre-owned vehicles is competitively priced and diversely stocked with a wide range of Tahoe models. Our friendly staff is more than happy to help you find the Tahoe model that is best for you.
If you want to take advantage of the used car savings and still get the latest and greatest of the Chevrolet Tahoe experience, we'll help you get behind the wheel of the most recent year models. If you're shopping on a budget, and you want the space and the impressive towing capabilities of the Tahoe as well as save big on the sticker price, we'll help you find a model that has all the features that are most important to you at a price that you're comfortable with.
When you're ready to take a look at the used Chevy Tahoe models for sale at our Chevrolet dealership; come see us, and we'll give you a full tour of the Chevy Tahoe interiors, go over their specs and help you make an educated purchasing decision.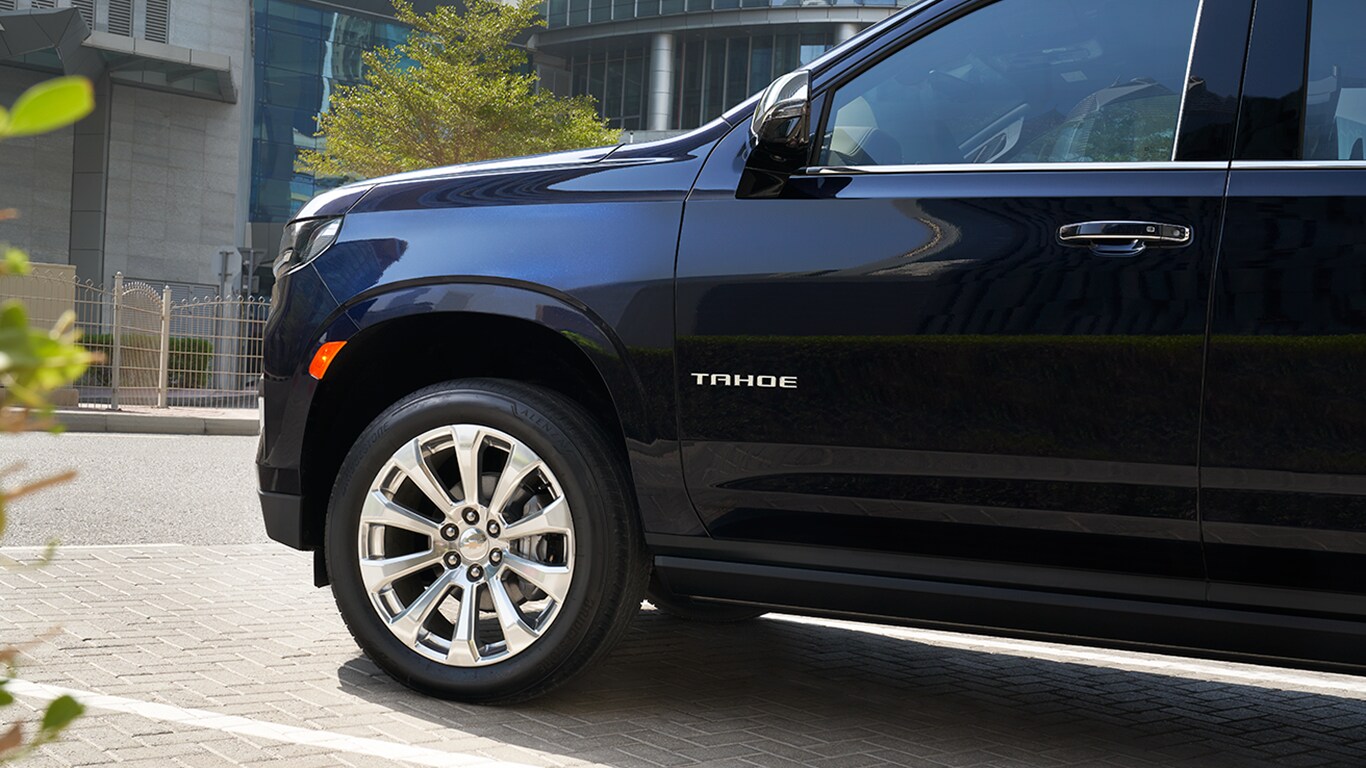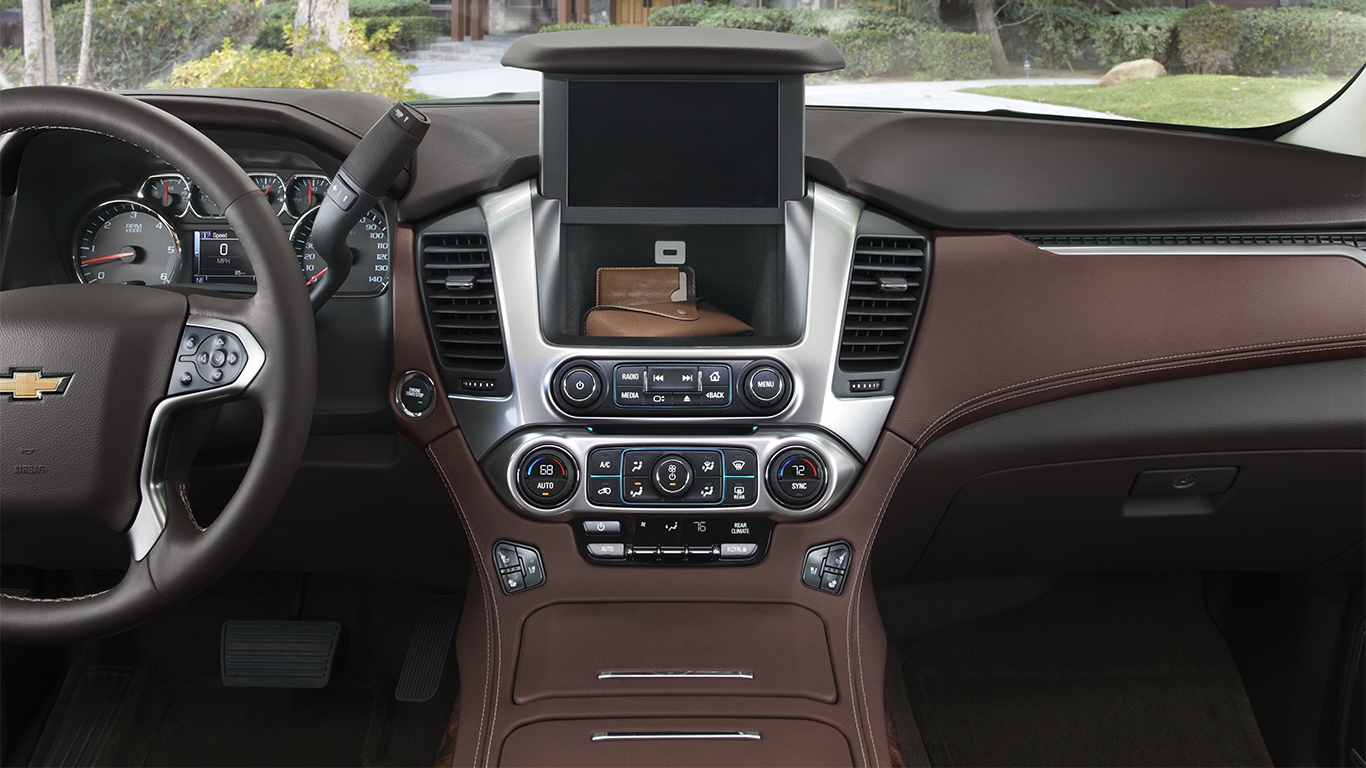 What's to Like About a Used Chevrolet Tahoe?
Drivers love the Tahoe as they know that the Chevrolet brand has outfitted the SUV with several safety features, including a backup camera, parking sensors, lane departure warning, and lane keep assist.
The cabin of the used Tahoe centers around a standard infotainment touchscreen. Additional standard features include wireless Android Auto and Apple CarPlay®, satellite radio, USB ports, and more. Optional features include a digital gauge cluster, wireless device charging, navigation, a second-row entertainment system, a sunroof, auto-dimmer rearview mirror, and more. The Tahoe seats up to eight people.
The Tahoe is powered by a 5.3-liter V8 engine that produces 355 horsepower. It comes standard with a six-speed automatic transmission. There is also the optional 420-horsepower 6.2-liter V8 engine.
The Tahoe offers a slew of standard safety features, such as forward collision warning, parking sensors, rain-sensing windshield wipers, a rearview camera, lane keep assist, and more.
History of the Chevrolet Tahoe
You don't have to opt for the most recent used model of the Chevy Tahoe to enjoy a dynamic driving experience, great towing capabilities, and a spacious interior. Since the Tahoe's third generation, reviewers have raved about its magnificent interior design, efficiency, and value. The third-generation Tahoe came standard with a 290-horsepower V8 engine and the power under the hood has only improved with the most recent models sporting a standard 355-horsepower 5.3-liter and an available 420-horsepower engine paired with a 10-speed automatic transmission.
The Fourth-generation models, which ran from 2015 to 2019, added plenty of tech features that included multiple USB ports, power outlets, Wi-Fi, a hands-free power liftgate, and IntelliBeam headlights.